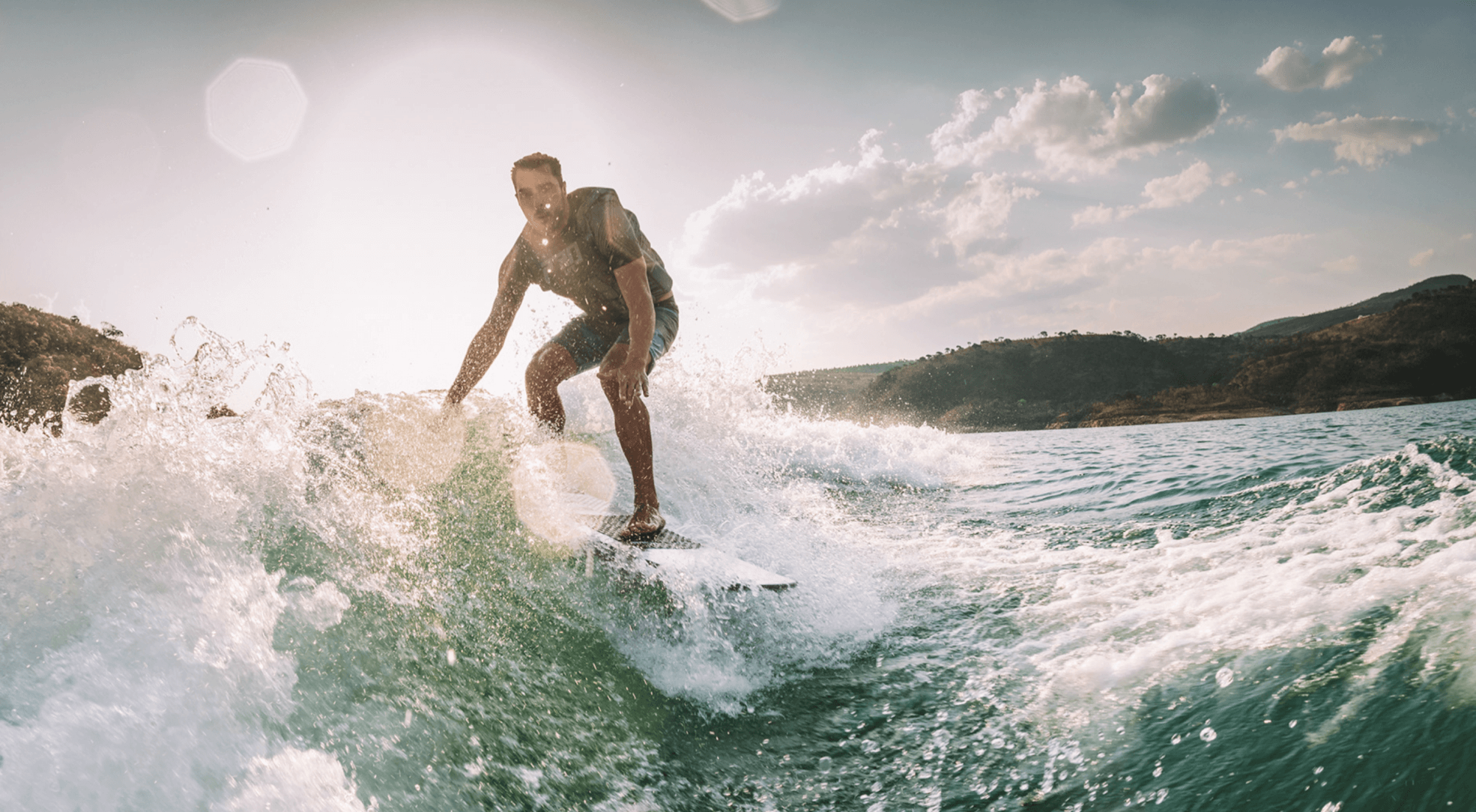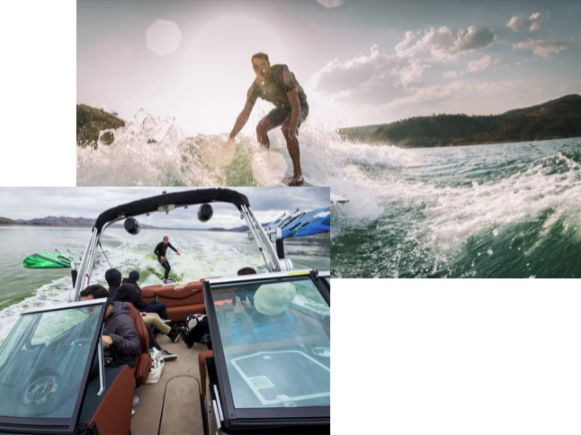 BOOK WAKESURFING EXPERIENCE
Starting Time
Please select package and date first
Loading timeslots...
Since Hong Kong has a decent quality of ocean waves, wakesurfing presents itself as a good year-long alternative.
Own the wave for as long as you care to ride it. Surf the best waves in Hong Kong on multiple style boards with your buddies and great music. Our new Mastercraft XT24 and the SurfStar system will deliver the best wakesurfing experience in Hong Kong while you're using the wave to propel yourself and skimming across the water's surface with the wind whipping through your hair. Just pick your number and surf your wave, your way. From beginner to pro, we deliver easily customizable wakes for every rider.
RIDE NOW!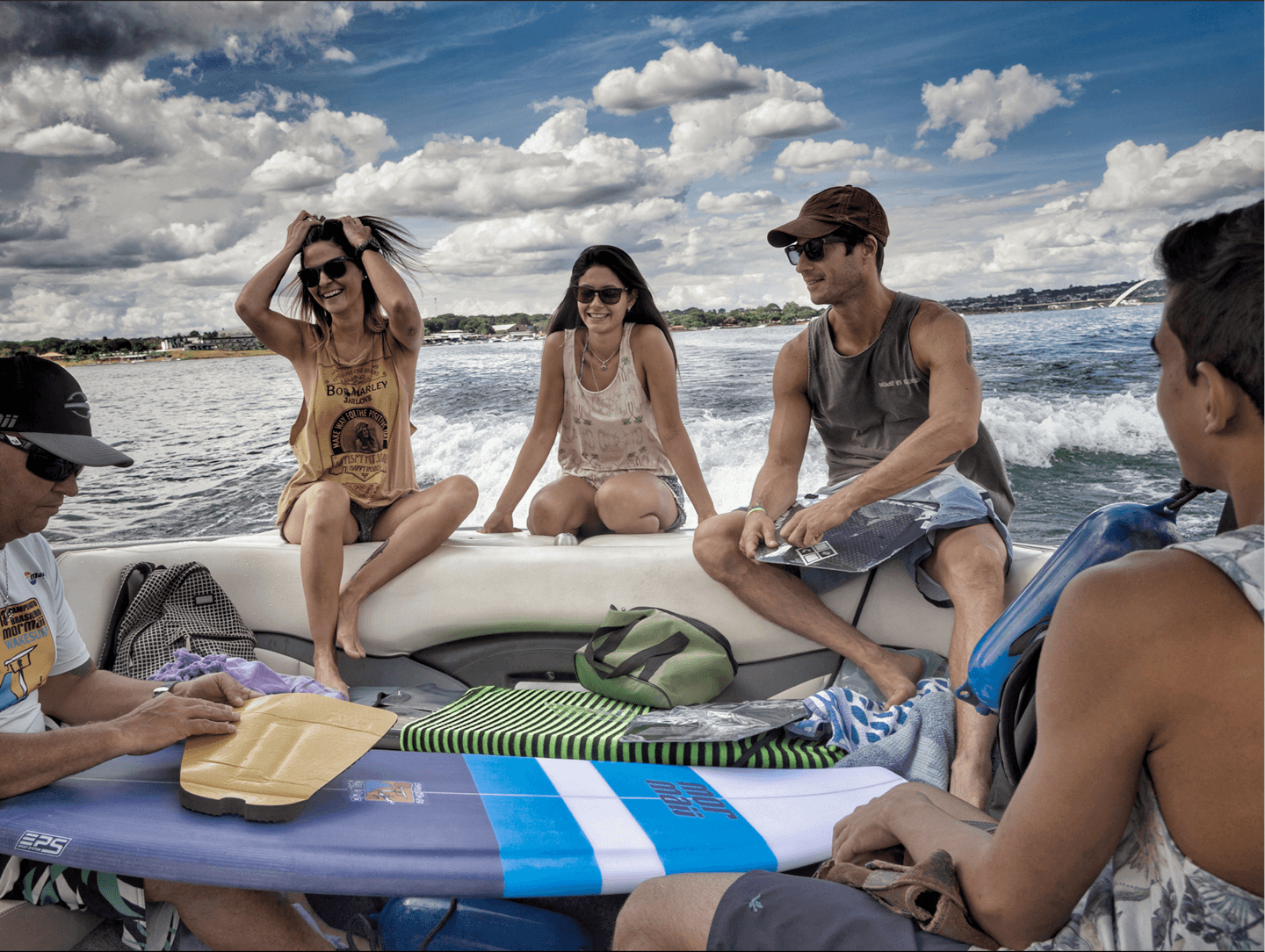 Easily check availability and booking of our boat. Confirmation, changes and communication are made easily online or direct with our Team. Choose access per hour or go for the packages for an unlimited amount of fun.
No need to worry about bringing surfing gear because everything will be provided on the boat. Bring your own beachwear, sunscreen and towels.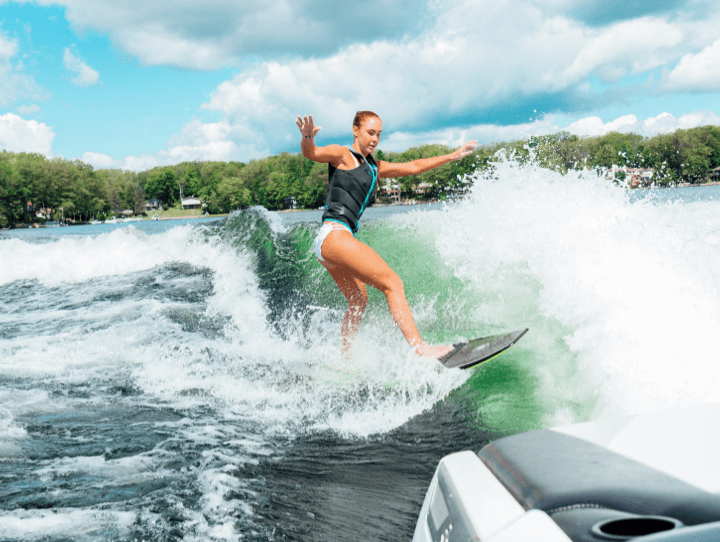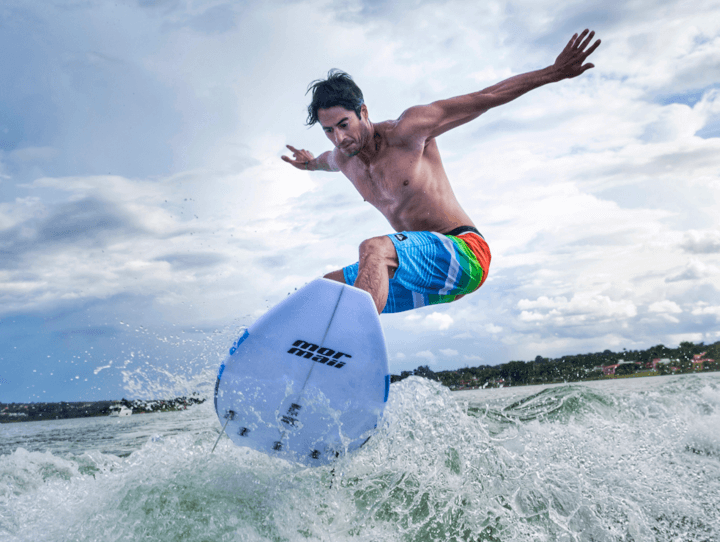 Meet up with the cool group of Wakesurf Players Team in Repulse Bay Pier and head out to the best spot for surfing in Hong Kong.
Enjoy the boat, sun and sea. Ride the endless waves that allow you to fly high!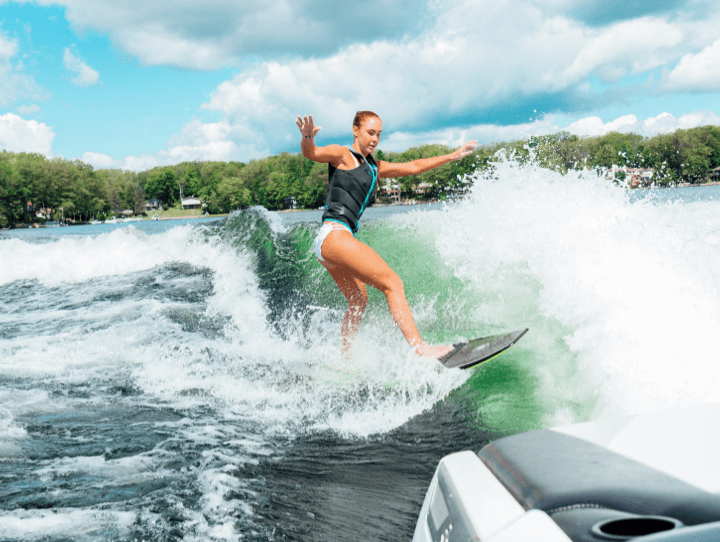 Frequently asked
Question
Do I have to wear a lifejacket when wakesurfing?
We provide life jackets in various sizes. Safety first! Therefore, wearing a lifejacket is highly recommended so you can experience the best wakesurfing in Hong Kong.
Is it safe?
You're not required to have real wake sports experience or the ability to swim like a fish to try wakesurfing. The activity is usually conducted on calmer waters and you will be provided with a lifejacket. Therefore, even if you do fall, the lifejacket keeps you afloat and the falls don't hurt! The goal in wakesurfing is for you to maintain your speed while you surf. But, your safety is our priority!
What is the age range for wakesurfing ?
Age is just a number. Wakesurfing can be done by anyone. There's no real age limit but we like to suggest that 8 years old is a good age for children to start learning. Typically, kids above 10 years will have the coordination and power to master the techniques. Please note that a parent or guardian must always be present on the boat when children are doing the wakesurfing, and parents accept full responsibility.
Do you have lessons for beginners?
Our captains will only share tips and support as they do need to focus on the boat and your safety. However, we can also help to arrange coaches for your needs. If you are a beginner, please allow a minimum of 30 minutes for your first session before you can really enjoy the thrill of waksurfing in Hong Kong. Basically, you'll start in the water with the board placed flat on the water, heels of your feet on the board and hands holding onto a wakesurf-specific towrope. When you are floating comfortably in position, allow our boat to do the work! Wait for the boat to pick up speed, and once you get a proper wave, you can begin to experience the thrill of wakesurfing in Hong Kong.
Do you provide gear and equipment?
We have everything you'll need! The captained boat, different sizes and types of surfboards, surf jackets/vests and tow ropes. All equipment is included in the price of your session. All we recommend is that you bring your 'swimmies' and towel to get dry afterwards!
Can we bring our own boards?
Yes, no problem. Surf it your way! Our goal is for you to experience the best waksurfing in Hong Kong.
Can we bring pets?
Big NO! Pets are not allowed on-board.
Are we insured while on your boat?
The boat holds general insurance, but all activities on the boat are at the customers' own risk.
Can we bring food onboard?
Snacks are welcome. We have an ice cooler for drinks on-board.
Do we have surf all the time or can we also go to a hang out spot?
Definitely! Simply ask your request to our captains on-board. Use the boat at your own pace.